Great Wipes Industrial Strength Hand Wipes are a new Nu-Calgon product. I had a hand in this project from developing the concept to working with the printer. I created the logo, did the illustrations, and  designed the overall package.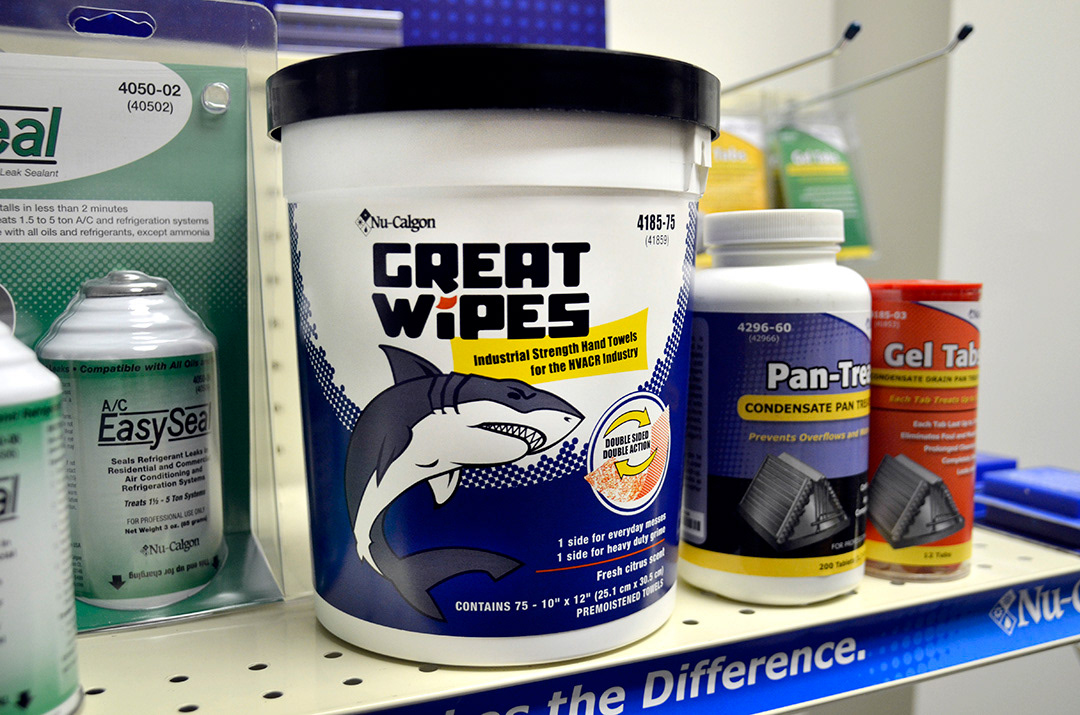 After developing the Nu-Calgon product Great Wipes'  logo and container art, I made a product flyer to give the sales representatives a tool to introduce and promote the product.
To promote the product, Nu-Calgon gave away samples, which I applied the package design to.